Race to Restore - Corporate teams compete for World Environment Day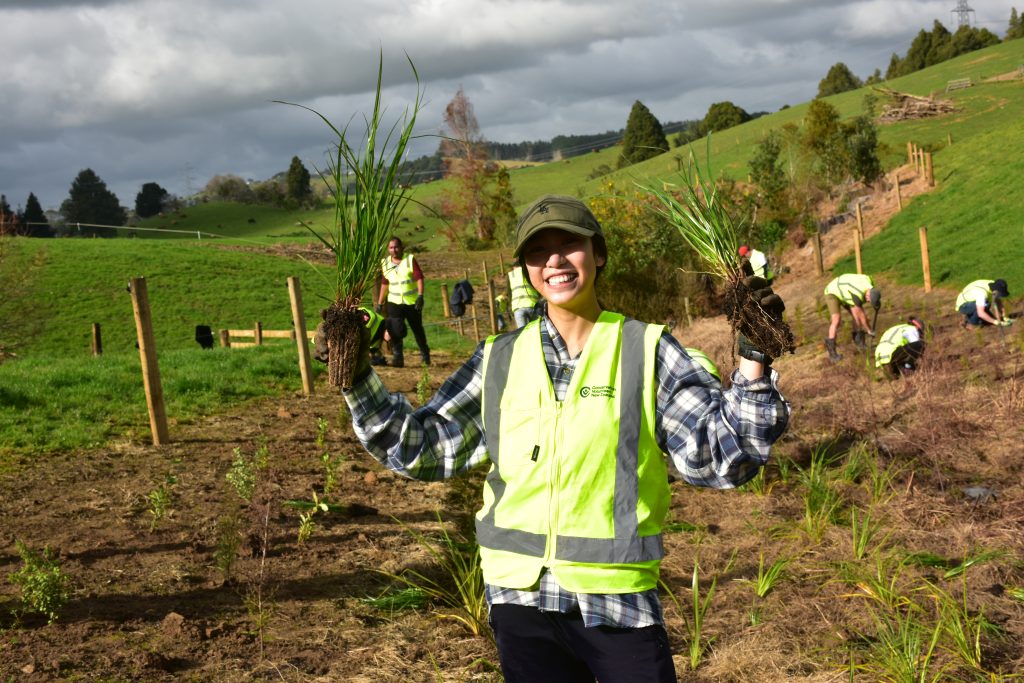 On 2nd June, CVNZ ran our eight annual Corporate Tree Planting Challenge to celebrate World Environment Day. Our corporate volunteers achieved amazing results with 8,520 trees, shrubs and grasses planted in Auckland, Wellington and Christchurch in just two hours.
The competition was fierce, with 17 teams competing to plant the greatest number of native plants that they could within a two hour period. 
In Auckland, our corporate teams from 2 Degrees (2 teams), Go Well Consulting, HP, Concentrix, Accenture, Mondelez, Lane Neave and Lion planted an incredible 4,759 plants at Donald's Farm – a non profit Dairy Farm on the Papakura Stream Restoration Project. A new record for the most trees we've ever planted in a single event. 
In Christchurch, teams from Advanced Landscapes, 2 Degrees, Lion, Lane Neave and Switched On competed for the trophy and planted a total of 3,370 native Carex to protect the waterway at Porritt Park in Wainoni.
In Wellington, Accenture, Z Energy and 2 Degrees battled it out to plant 391 trees in tough terrain on the Ōwhiro Stream Restoration Project.
This amazing contribution from our corporate supporters will go a long way towards improving the environmental health of these parks, reserves and waterways. Native trees and plants filter contaminants before they reach our waterways, as well as provide shade, food and habitat for our native species. The participation of these teams has also assisted us in raising funds so that we can continue to do this important work. We had such a great time at this year's event and can't wait to have everyone back again next year.
And the winners are….
Congratulations to the following teams who took away the winning title for their site by providing both quality and quantity in their planting:
Auckland – Go Well Consulting
Wellington – Z Energy
Christchurch – Switched On
Conservation Volunteers New Zealand extends warm thanks to 2 Degrees, Z Energy, Accenture, Concentrix, Go Well Consulting, Mondelez, HP, Switched On, Advanced Landscapes, Lion and Lane Neave for their participation in this year's challenge.
If your team are interested in getting involved in future events please contact Siobhan at [email protected]