Because pro-nature behaviour and skills require active nurturing.
Our goal is to grow cohorts of people who are motivated and equipped to provide practical care for nature. Connected Communities focuses on fostering connection and resiliency in and between communities through conservation. The three goals of Connected Communities are:
Connection through employment
Connection through environmental education
Connection with community and healthy green spaces through volunteering
Connected Communities is holistic in that its actions are directed by the three pillars of a healthy community being aligned. Healthy environment, healthy economy and healthy society. Its mission is to empower community and youth through education and to build resiliency through stable long-term employment in conservation. Underlying this is the creation of healthy green spaces – created by the community for the community.

Have a read through the stories below to find out more about our Connected Communities projects.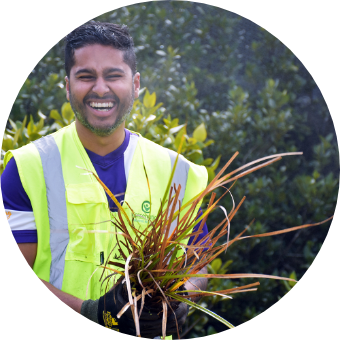 Our ability to run environmental restoration projects is dependant on our volunteers and our partners who support us. This makes it essential for us to work together and we welcome conversations to explore opportunities to partner with you.