Working towards a world in which people and nature flourish together.
We exist to strengthen the health of communities and ecosystems for mutual benefit.
1. A healthy, diverse and sustainably managed environment
Strategies:
• Develop and implement programmes in line with recognised management plans that achieve measurable benefits for conservation
• Manage and conserve special places with high community and conservation value
• Reflect and respond to the changing needs of the environment
2. Environmentally involved communities
Strategies:
• Design programmes to engage a broad range of community, corporate and government groups
• Promote community health and wellbeing through environmental programmes
• Develop and deliver training to build skills and encourage environmental awareness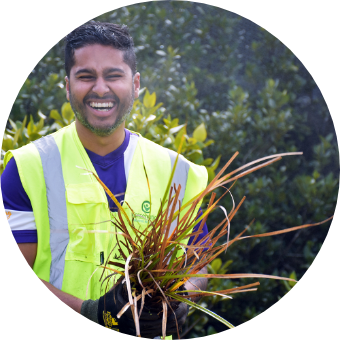 Our ability to run environmental restoration projects is dependant on our volunteers and our partners who support us. This makes it essential for us to work together and we welcome conversations to explore opportunities to partner with you.