An Aotearoa in which all people act as kaitiaki, nurturing nature and each other for generations to come.
CVNZ empowers the people of Aotearoa to become kaitiaki for nature in their communities.
1. We will diversify and concentrate our at-scale empowerment programs in large population centres and regional areas of significance.
2. We will drive maximum impact by continuing to develop our expertise in program design and
delivery. 
3. We will deepen our government and private sector partnerships for more impactful outcomes.
4. We will strengthen CVNZ through the deliberate application of our values.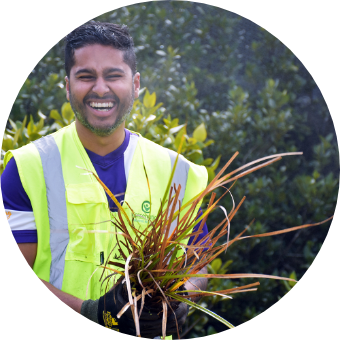 Our ability to run environmental restoration projects is dependant on our volunteers and our partners who support us. This makes it essential for us to work together and we welcome conversations to explore opportunities to partner with you.