Preferred Supplier Programme
Conservation Volunteers has a fair, sustainable, responsible, and ethical approach to procuring and delivering goods and services. We seek to engage with reputable suppliers who hold similar values and consistently provide quality goods and services and encourage them to become a "Preferred Supplier" and be part of the program.
As a Preferred Supplier your company will enjoy the following benefits:
Preferential selection: In all of Conservation Volunteers' procurement activities
Reduced cost: Direct access for suppliers to procurement requirements of goods and services in a streamlined and cost-effective way with improved payment terms
Improved quality of service: Preferred Suppliers better understand CV's business due to the more intimate nature of the relationship, which means they'll be better-placed to meet (and exceed) CV's expectations
Straightforward Communication: If problems arise it's much easier to communicate because you have a history of working together
Lower risk: A Preferred Supplier program is an important way to mitigate supply chain risk. As you, the suppliers, are known to us, you will adhere and comply to regulations
Increased efficiency: Buyers across the organisation will find it quicker and easier to do business with Preferred Suppliers
Improved consistency: By definition, Preferred Suppliers deliver a consistently high-quality service, and CV won't be required to switch vendors quite so frequently.
Better contractual terms: Both buyer and supplier benefit from a Preferred Supplier program.
HOW DO I BECOME A PREFERRED SUPPLIER?
Suppliers who are interested in becoming a Preferred Supplier can apply by clicking and completing the application form below. Once your application has been reviewed and approved, you will be notified via email that your application has been successful! If your application is declined, you will also be notified and can contact your CV business representative to discuss your application.
NZ Preferred Supplier Application Form: 
https://forms.office.com/Pages/ResponsePage.aspx?id=JRMb60Db-EOCArUfp6tXffYRV4-wUjNNlwylraq-RoRUN0tJN0o3VFFWUThNTkU4VDUzSzFHRlVZNS4u
If you would like to find out more about Conservation Volunteer and partner with us on some of the new and exciting projects and programs coming up, please refer to the below link: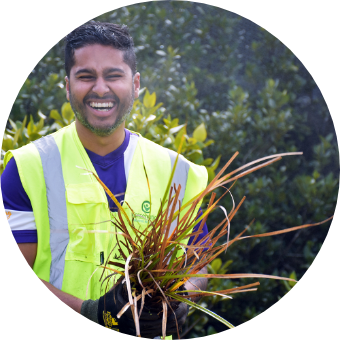 Our ability to run environmental restoration projects is dependant on our volunteers and our partners who support us. This makes it essential for us to work together and we welcome conversations to explore opportunities to partner with you.