New Zealand's unique species are in urgent need of our help.
New Zealand has the highest proportion of threatened species across the world. To help these vulnerable species, we want to provide people an opportunity to care for nature through our Wild Futures projects.
Wild Futures focuses on practical, on-the-ground actions to make a real difference to the species that are vulnerable in New Zealand, such as mammals, birds, invertebrates, reptiles and fish. There is still an extensive amount of work to be done in order to help prevent the irreversible loss of some of New Zealand's most iconic wildlife. The two most critical threats for our native species are undoubtedly the introduction of animal pests and the loss of habitat. Our Wild Futures projects concentrate primarily on habitat protection and restoration through planting, predator control, monitoring and controlling invasive weeds for these species to thrive.
Have a read of the stories below to learn more about our Wild Futures projects.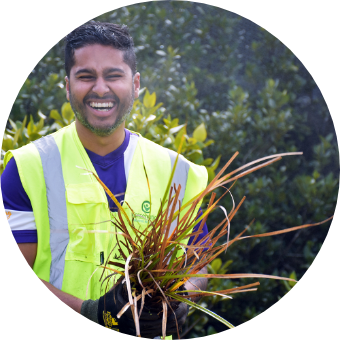 Our ability to run environmental restoration projects is dependant on our volunteers and our partners who support us. This makes it essential for us to work together and we welcome conversations to explore opportunities to partner with you.